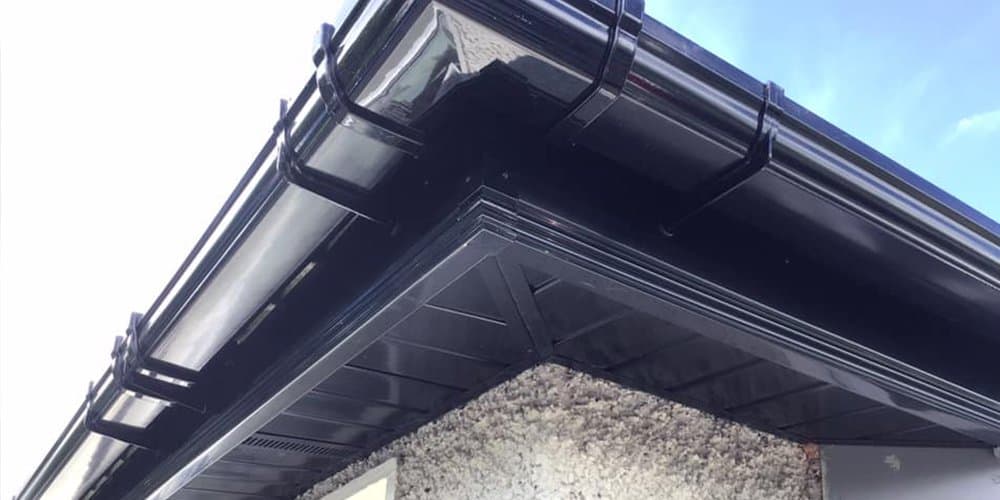 uPVC Fascia and Soffits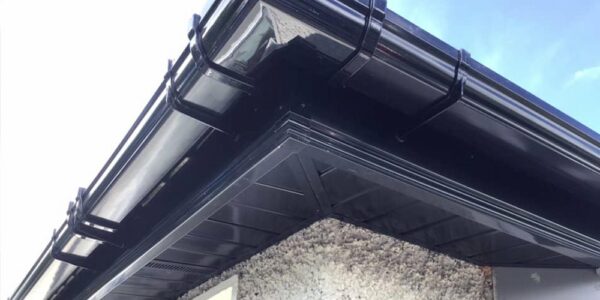 uPVC Fascia and Soffits
Make sure your soffits and fascia are kept in good condition. Leaking or rotten soffits or fascia's can lead to dampness on your roof or walls, your guttering coming loose, which in turn will lead to water laying on paths, causing a slip hazard. Replacing older soffits or fascia in Dublin with uPVC products will give you peace of mind and a maintenance-free solution.
They have a wide range of colours and styles available for you to choose from, including white, cream, grey, black, brown and wood grain. If you would like a visual demonstration of the colours available, they would be delighted to provide you with samples.
Along with the installation of new soffits or new fascia, they will ensure the soffits are properly vented, provide a maintenance check on your gutters to ensure they are 100% functional as well.
JP Guttering will replace or repair damaged fascia and soffit at competitive prices. uPVC options are soffits and fascia are a great choice because they are resistant to weathering, aggressive environments and insects; they have excellent thermal properties, which can save you money by holding the heat better in your home.
Other services for County Dublin includes soffit venting and attic ventilation services and uPVC cladding installation services. To get a free estimate for replacing your soffits and fascia or to speak with John, call 01 2645710 for a free no-obligation estimate.