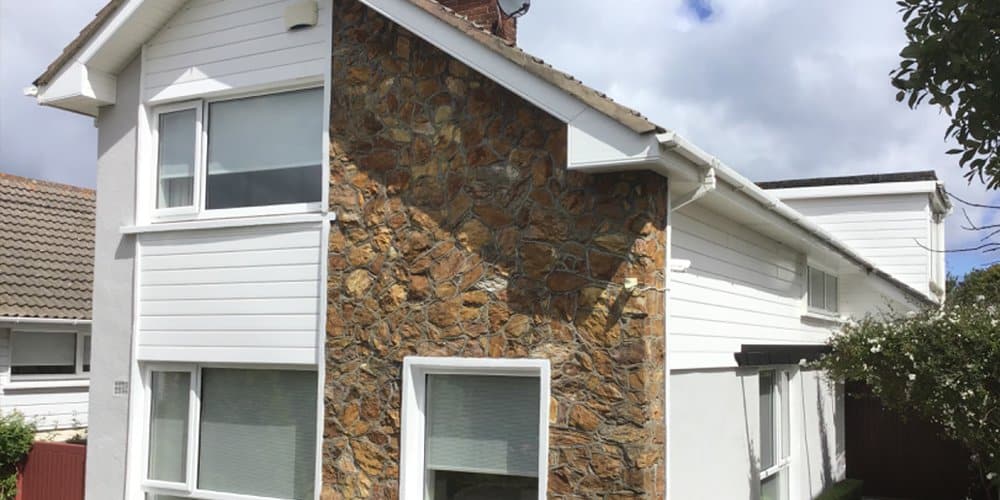 uPVC Cladding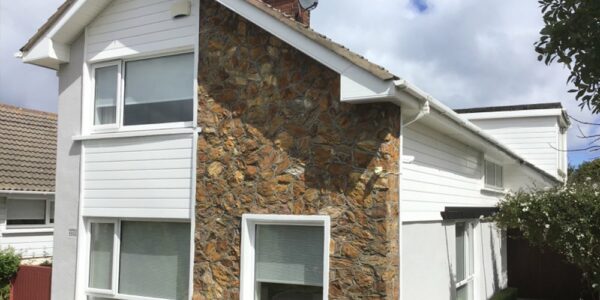 uPVC Cladding
Our skilled team at JP Guttering can install all types of uPVC cladding on houses in Dublin. It can really enhance the appearance of any home in Dublin. It comes available in many colours ranging from white, grey, black, brown, cream and even wood grain. Installation is quick and clean, with only minimal disruption at your home.
It is one of the most cost-effective methods to drastically alter the outside appearance of your home whilst ensuring you can easily change it again at a later date. For example, we recently replaced cladding on a customers house that was there from the '70s. We removed the old cladding under the dormer window and apex on the house and replaced it with new imitation brick cladding. The finish is immaculate!
All our cladding work comes with a full warranty from the manufacturer, and we provide an installation guarantee on top of that. We have been installing cladding on houses for over 25 years now in Dublin; we can offer you visual walkthroughs of previous cladding work we have done, which can help you decide on the colour and design for your own home.
We provide a range of uPVC services throughout County Dublin, including gutter replacements in Dublin and fascia repairs in Dublin. When you want the best uPVC installer in Dublin, call JP Guttering on 01 2645710. You will love our work.